ADU Contractor in Los Angeles
If you're considering building an ADU, we have the answers to your questions.
We can help you understand how this process works and who you should contact first. You'll also find out what it costs and what financing options are available for your project.
Once you know all of that information, we hope that you will choose us as your partner in this exciting project! Let our professional take care of everything so that you can sit stress-free while our team is working for you. Your new ADU will be a reality before long!
What to Do Before You Start Building An ADU
Are you thinking about building an ADU? If so, it's important to know what you should do before starting construction. Below are a few things that will help make the process easier and more efficient.
1. ADU Regulations and Laws in Los Angeles
You can start by researching local zoning laws to see if they allow for ADUs in your area. Next, find out if there is enough space on your property for the unit, as well as where utilities are located on your property. It's also important to check with local authorities about how much they charge for permits and inspections as well as what kind of property development standards approvals they require from other agencies such as fire departments and utility companies before issuing a permit for construction work on your property. This will help you plan ahead and save time later on when dealing with these agencies during construction work on site.
You can read more about
.
2. Architect Or Contractor? Which One Will Best For You.
There are a ton of things you should consider before hiring an ADU contractor or . First of all, it's not as simple as just building a room on your property and calling it an ADU. There is an official procedure that must be followed in order for the project to be legal. You may need to appoint a professional architect or contractor depending on the type of project you want to undertake. It is most important that you do your research work before starting any construction work because if done incorrectly, this could result in fines from city inspectors or, even worse – getting shut down by the city! We will handle everything from design and permitting through construction and inspections, so you don't have to worry about anything!
If you want a beautiful ADU built on your property without having to deal with any headaches, then visit us now! We guarantee we'll give you the best service at an affordable price. Plus, our team is made up of highly experienced professionals who love what they do! So let us ensure everything for you, so all that's left is enjoying your new space.
3. Build Latest Design At Affordable Cost
If you want to build an ADU with the latest design at affordable prices, then 360builder is the right choice. They have an efficient process and are known for their quality workmanship. You'll receive personalized service from a single point of contact throughout the entire process. Their straightforward approach makes it easy to understand what they will do and how much it will cost upfront.
You can expect a predictable budget with no surprises along the way because they specialize in ADUs and have streamlined their process over time. In addition, you'll be able to choose from several different floor plans that fit within your budget, as well as select finishes that suit your taste and style preferences. Once the construction work begins, you can rest assured knowing that every detail has been carefully considered by experts who know what they are doing!
4. ADU Financing or Construction Loan in Los Angeles
Before starting the project, determine how much money you want to spend on construction costs and whether or not you want to build a separate entrance for the unit. After all of this research has been completed, then it's time to begin construction!
At , we work with lenders in advance so we can get you qualified for financing early, which will help determine your budget and long-term returns. If you have dealt with lenders in advance, it will be much easier when dealing with architects and contractors later on.
As you probably understand that the ADU process is complicated and can be risky. You're probably feeling overwhelmed by all the steps involved, not to mention dealing with contractors who don't know what they're doing. There are lots of risk factors that come along with building an ADU on your own, including projects going over budget, messes from contractors, failure to permit correctly, and more. Sometimes it's worth it to spend some extra money to ensure it's done properly.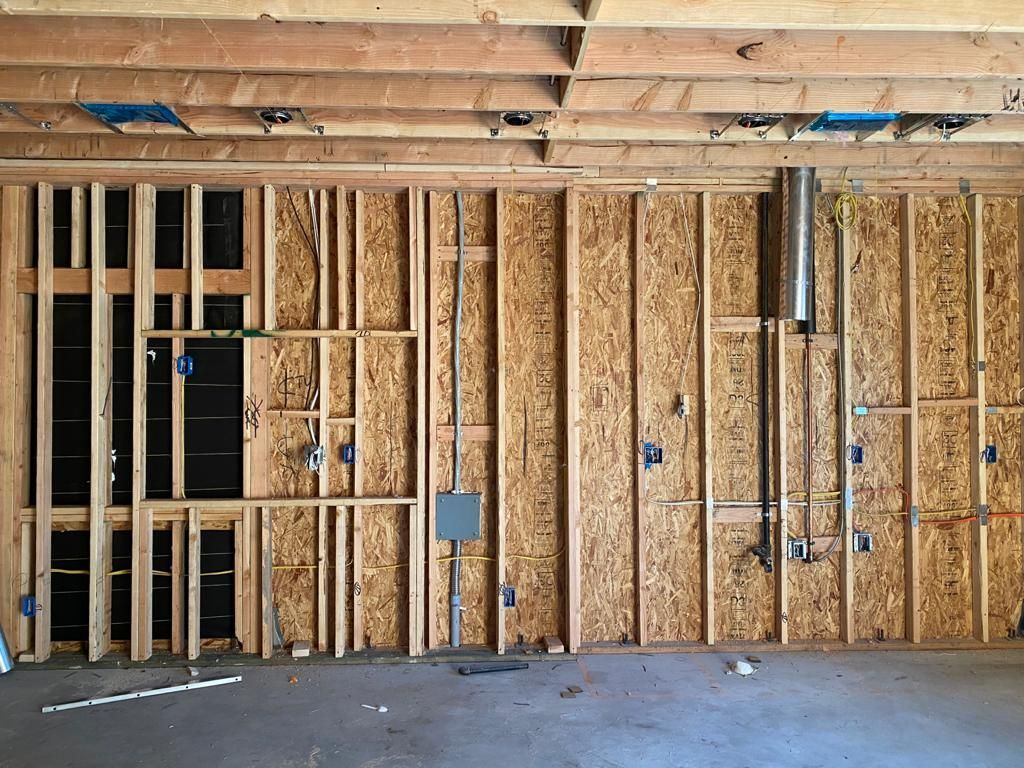 Let us help you through this process, so you have peace of mind knowing everything will go smoothly and according to plan. We have so many years of experience in this industry, and we know how important it is for homeowners like yourself to feel confident about their project every step of the way! We offer free project construction estimates, so today!